DRIVING AT MIRA AND CASTLE BROMWICH TOUR
Castle Bromwich is a name that resonates with any true Jaguar enthusiast, having produced some of the most famous and revered Jaguars ever built.
The MIRA and Castle Bromwich Tour first provides a look behind the scenes at one of the world's finest car factories, before guests are invited to put some Classic and modern Jaguars through their paces on MIRA's renowned test-track.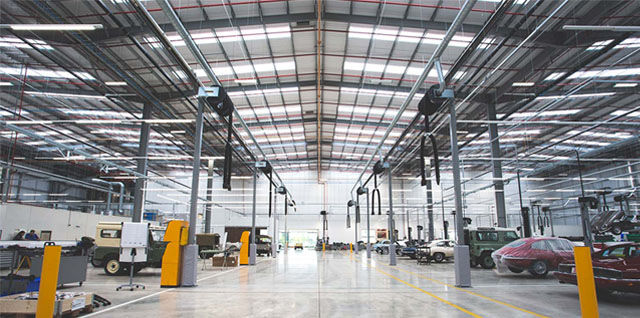 JAGUAR LAND ROVER CLASSIC WORKS TOUR
With our brand new facility showcasing everything Jaguar does and stands for, it's only natural we'd want to show it off. So the Classic Works Tour offers exclusive access to rare Lightweight E-type and XKSS, our XJ220 servicing area, E-type and Reborn, as well as the complete Classic Collection. It's a truly unique insight, not just into the heritage of this historic brand, but also its future and how it's being preserved.