ILLUMINATED PERSONALISED TREADPLATES
Elegantly styled stainless steel sill treadplate finisher for driver or passenger doors. Illuminate when either the driver or passenger doors are opened. Highlighted by soft Phosphor Blue lighting. Allows customer to specify a monochrome 'motif' in a choice of approved typefaces/scripts.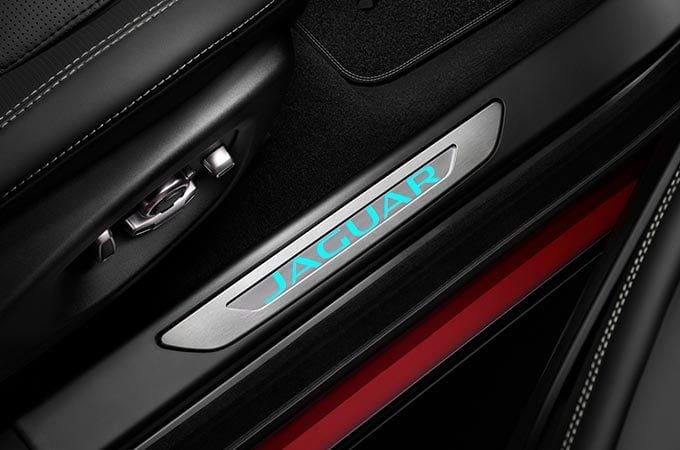 SPORTS PEDALS
Made from stainless steel and rubber, the pedal kit fits securely over existing pedals for a contemporary, sporting appearance.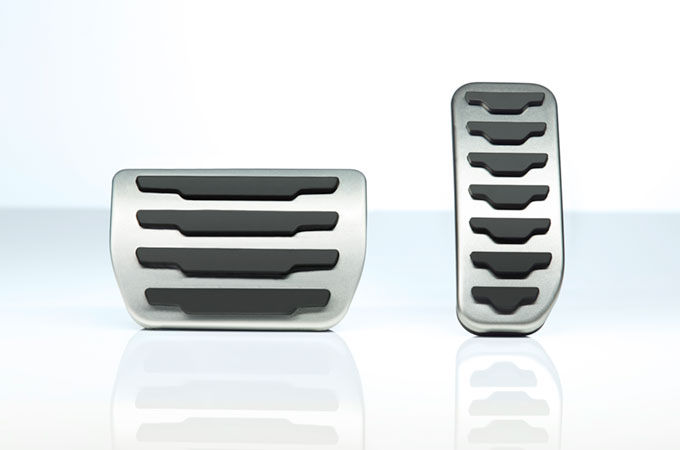 LUXURY CARPET MATS
Luxurious, tailored 2,050g/m2 pile front carpet mats with embossed Jaguar logo and Nubuck edge binding. The premium mats provide a well-appointed finishing touch to the interior.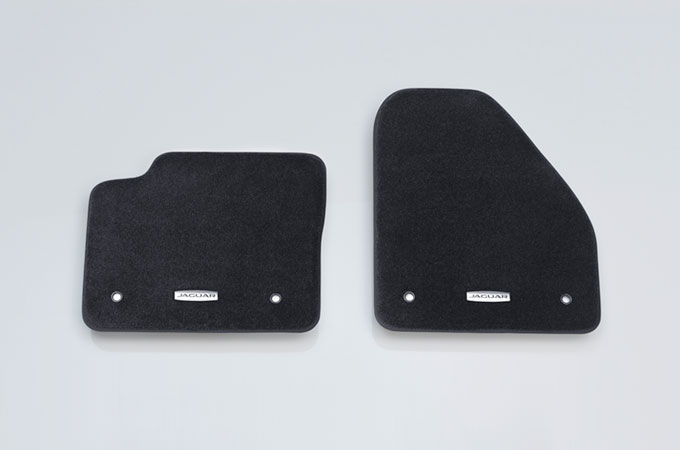 PET PACK
To provide protection and easy cleaning of the luggage compartment from wet and muddy paws. Combines the quilted luggage compartment liner, full height luggage partition, portable rinse system and spill resistant water bowl. The perfect solution for owners who carry dogs or other pets in the luggage compartment of their vehicle.